Tom's Keeping The Faith! Cruise Attends Lavish Scientology Event Despite Reports He Is Leaving The Religion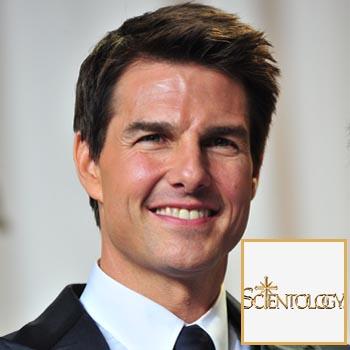 Tom Cruise crushed rumors that he is ditching Scientology by making an appearance as a guest of honor at an event for the controversial sect on October 20 and even wore his Freedom Medal of Valor that he was awarded by the religion.
The actor, 50, has been devoted to the church for 25-years but recent reports have suggested he had crisis of faith since his divorce from Katie Holmes and had decided to cut ties with the religion.
Article continues below advertisement
However his recent move has affirmed that his connections with the Church of Scientology are as strong as ever.
Cruise took time off from shooting his movie All You Need Is Kill to attend the 28th Anniversary Patrons Ball for the International Association of Scientologists at the church's UK headquarters at Saint Hill Manor near Gatwick.
Not only did he attend the event - which more than 2,500 guests paid $3000 to go to - but he also wore his Freedom Medal of Valor, a four inch Scientology disk created just for him.
"Tom was with a girl with cropped black hair who was wearing a red velvet dress," an insider told the Mail on Sunday.
"He was seated at a table of 12 in a special VIP area. Many guests approached him to shake his hand at the end of the meal.
"He looked at home and stood up to sing along to the Scientology anthem at the end before leaving a little earlier than everyone else."
The secretive convention was chaired by leader David Miscavige, who has called Cruise "the most dedicated Scientologist I know".
Article continues below advertisement