Seth MacFarlane On New Oscar Gig: 'I Hope They Don't Find Out I Hosted The Charlie Sheen Roast'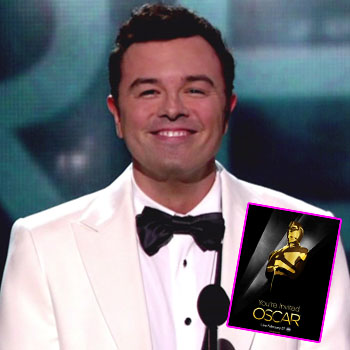 He was the master of ceremonies at the hilarious and outrageous Comedy Central Roast of Charlie Sheen. Last month he was a guest host on the season premiere of Saturday Night Live.
Now, Family Guy creator Seth MacFarlane has been given his biggest presenting job yet. The man behind the raucous summer hit Ted is going to host the 2013 Oscars.
The Academy of Motion Pictures Arts and Sciences made the announcement on Monday in a statement saying: "We are thrilled to have Seth MacFarlane host the Oscars.
Article continues below advertisement
"His performing skills blend perfectly with our ideas for making the show entertaining and fresh."
Never one to take himself – or others – seriously, the 38-year-old added: "It's truly an overwhelming privilege to be asked to host the Oscars.
"My thoughts upon hearing the news were, one, I will do my utmost to live up to the high standards set forth by my predecessors; and two, I hope they don't find out I hosted the Charlie Sheen roast."
Article continues below advertisement