Mark Wahlberg Recalls Jail Stint, Going Back To High School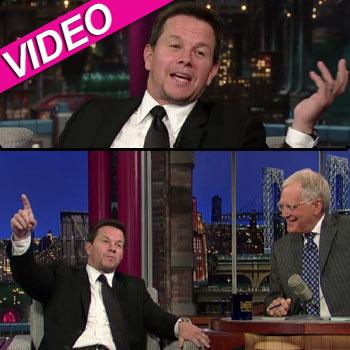 While Mark Wahlberg has clearly out-shined his brother Donnie's star, it didn't always look that way.
The Fighter star, appearing on the Late Show with David Letterman Monday, said he was a prospective member of the New Kids On The Block, but a misspent youth had him behind bars, on the outside looking in.
"I wind up going to jail and watching them on TV, they're making millions," Wahlberg said, adding he spent time in jail "for doing bad things," though not getting specific. (The actor, according to Bio, spent 45 days in custody at the age of 16 in connection with the beating of a Vietnamese man; Wahlberg said the man's race had nothing to do with the assault.)
Article continues below advertisement
The actor told Letterman after the group performed at the jail, he bragged to his fellow inmates, "I was in that group," who told him in response, "Well you're the dumbest motherf*cker ever, cause now you're in here!"
"Words of wisdom!" Letterman said.
Watch the video on RadarOnline.com
Wahlberg, who is serving as the ambassador for Taco Bell's Graduate-To-Go program, quit high school in the ninth grade -- now, at 41, he said he's embarking on finishing his high school credits.
MORE ON:
hollywood happenings