Mark Wahlberg On 9/11 Comments: 'I'm Not An Actor, I'm A Real Guy From The Streets'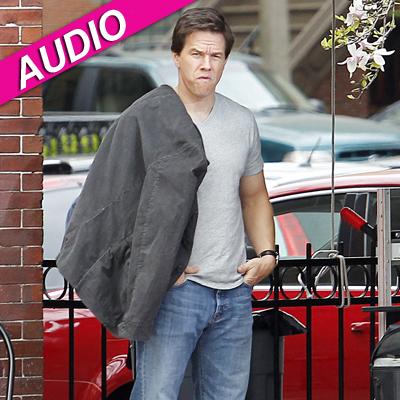 Warning: mysql_ping(): MySQL server has gone away in /home/wpcom/public_html/wp-content/db.php on line 481 amradaronline.wordpress.com
By Alexis Tereszcuk - RadarOnline.com Senior Reporter
Mark Wahlberg is continuing to apologize for insulting the victims of 9/11, but goes on to defend his intentions in a new interview.
In the latest issue of Men's Journal Mark said he would have handled things differently had he been on one of the planes downed by terrorists.
Article continues below advertisement
"If I was on that plane with my kids, it wouldn't have went down like it did," he said. "There would have been a lot of blood in that first-class cabin and then me saying, 'OK, we're going to land somewhere safely, don't worry.'"
Mark spoke to Kidd Kraddick in the Morning on Friday where he tried to explain his statement, and said he's just a regular guy who said something wrong.
"I would never disrespect the victims of 9/11 or their families. It was completely misunderstood. My only intention was to explain the fact that I would do anything to protect my family – I would put myself in harms way to protect my family or innocent people. That was it."
"First and foremost, I am not an actor. I am a real guy from the streets and I've been in a lot of situations, so I was probably speaking out of line and I wasn't thinking about the real heroes and the guys, women, children, fathers, sons, daughters who were on those flights."
Entourage Red Carpet Season 7 Premiere
Wahlberg, who is promoting his movie Contraband, which was #1 at the box office last weekend, then said his good deeds are usually overlooked in the media.
Article continues below advertisement
His comments greatly offended victims of 9/11 who exclusively told RadarOnline.com that it is easy in hindsight for people to say how they would respond in a disaster.
"People are much more vigilant now than they were on 9/11," Mary Shetchet, a spokesperson for the support group 'Voices Of 9/11,' explained to RadarOnline.com. "10 years later it easy to say you would have responded in a different way."
"And it's important to me because you know what, people don't have a tendency, especially the media, don't want to talk to me about going to Afghanistan at Christmas or raising $2 million a year for inner city kids and at risk youth.," Wahlberg continued. "And all of a sudden this thing became this thing -- I didn't know where it came from.
"I don't go out doing publicity for movies or a magazine cover talking about what's important to me. I want to promote the movie and whatever questions they want to ask me I am more than comfortable talking about. But it wasn't a Q&A where it was the exact question and my exact response. It was somebody's interpretation of it and you know… that's not OK because I don't want people to be offended. I would never do that."
Article continues below advertisement
Wahlberg said he was frustrated with the line of questioning during the Men's Health interview. "This guy is asking me about sexual questions and I'm married and I have 4 kids, how inappropriate is that?"