Exclusive
Mark Wahlberg's 9/11 Comments 'Easy To Make In Hindsight,' Says Victim's Family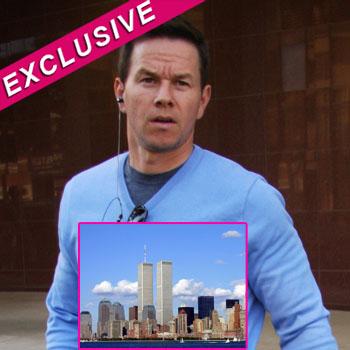 By Debbie Emery - RadarOnline.com Reporter
Tough guy Mark Wahlberg's insensitive comments claiming that he could have stopped Flight 93 crashing into the World Trade Center if he'd been on the plane as planned, have sparked reaction from victims' groups, RadarOnline.com can exclusively reveal.
"If I was on that plane with my kids, it wouldn't have went down like it did," the Contraband star, who had cancelled his seat on the doomed plane just days before 9/11, told Men's Journal.
Article continues below advertisement
"There would have been a lot of blood in that first-class cabin and then me saying, 'OK, we're going to land somewhere safely, don't worry,'" said 40-year-old Boston-born action star.
Mary Shetchet, a spokesperson for the support group 'Voices Of 9/11,' told RadarOnline.com that it is easy for people to say what they would have done in hindsight of the global disaster.
"People are much more vigilant now than they were on 9/11," Shetchet exclusively explained to RadarOnline.com. "10 years later it easy to say you would have responded in a different way.
"We know a lot more now about the threat of terrorism and we know we have to react."
However, back in 2001 even the emergency crews didn't know the best response to such a mass act of terrorism.
"My son was in the 89th floor of Tower Two and he was told to stay in the building," revealed Shetchet. Sadly such actions lead to tragic results.
"Even the airlines were still focused on protocol and if there was a hijacking they had a certain response to that. I don't think anyone anticipated the enormity of the real threat of a terrorism here in the U.S. at the time."