Rachel Uchitel Revisits Horrific 9/11 Memories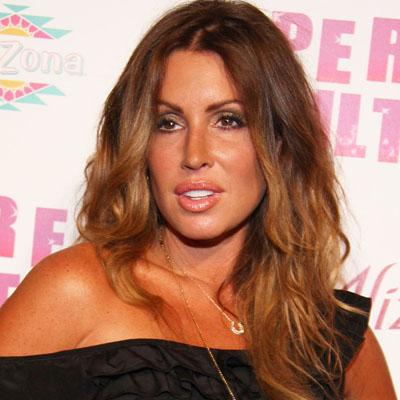 In the new edition of Star magazine, Rachel Uchitel, on the 10th anniversary of 9/11, recounts her memories of the infamous day with a poignant piece in which she revisits the tragic moment in which she lost her beloved fiancé, Andy O'Grady.
Uchitel wrote that: "It was a beautiful September morning" until someone at her New York office screamed: "The World Trade Center is on fire!"
Article continues below advertisement
She then ran through her horrific fears knowing her Grady worked in the South Tower.
"I saw fire billowing out of one of the towers -- not Andy's, thank God," she wrote. "'Mine is the one without the antennae on it.' My fiancé had told me this more than once."
Uchitel wrote about the fleeting moments of confusion she, like most New Yorkers, felt after the first tower was hit.
"I shuddered - imagine if it was a regular plane with people going on a trip?" she wondered. "Maybe the pilot had a heart attack, or lost control of the plane."
She said she had a quick discussion with her husband-to-be, who sounded like he was en route to safety in their chat.
He told her, "Rachel, this is horrible. I think it was a plane. People are jumping out of windows. Can you imagine how bad it must be for them to jump? They're telling us to stay. I'll call you back."
Uchitel wrote after a few more mayhem-packed moments, she contacted her fiancé again.
Article continues below advertisement
He said, "I'm getting out of there now. I'll call you back."
She wrote, "Click. That was the last time I heard his voice."
She wrote that soon thereafter, the second plane struck his tower. After trying in vain to contact him, she saw the tower fall.
"In that moment, sitting on the floor under my desk," Uchitel wrote, "I was very sure my life had just ended."
"I had just watched Andy die."
RELATED STORIES:
Tiger Woods' Alleged Mistress Rachel Uchitel Gets Own Reality Show
Rachel Uchitel On bin Laden's Death: 'Andy Is Celebrating For Sure Right Now'
Tiger Woods' Ex Rachel Uchitel Is A Pistol-Packing P.I.