Mark Wahlberg: 'I Deeply Apologize To The Families Of The Victims' For 9/11 Comments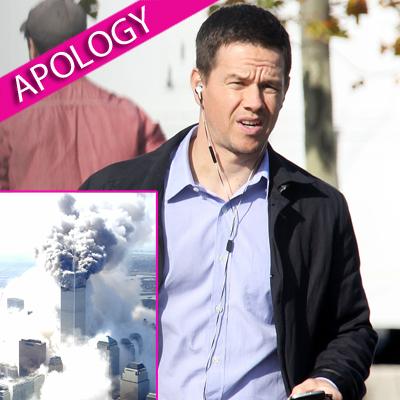 Actor Mark Wahlberg apologized Wednesday after telling Men's Journal he'd have been able to stop the terrorists on American Airlines Flight 11 from careening into the World Trade Center during the September 11, 2001 attacks.
"To speculate about such a situation is ridiculous to begin with, and to suggest I would have done anything differently than the passengers on that plane was irresponsible," The Fighter star, 40, said in a statement. "I deeply apologize to the families of the victims that my answer came off as insensitive, it was certainly not my intention."
Article continues below advertisement
Wahlberg told Men's Journal's February issue he was slated to be a passenger on the doomed flight, but cancelled a few days before.
"If I was on that plane with my kids, it wouldn't have went down like it did," he said. "There would have been a lot of blood in that first-class cabin and then me saying, 'OK, we're going to land somewhere safely, don't worry.'"
Wahlberg's new film, Contraband, is in theaters now.