Mark Walhberg Takes His Daughter Ella To Color Me Mine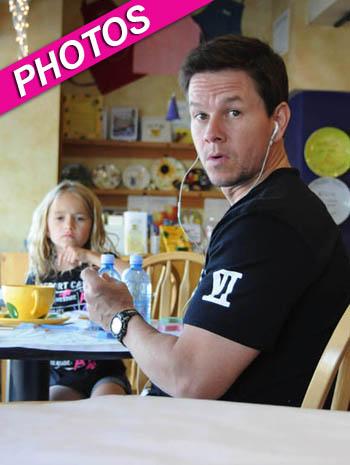 Just call him Mr. Mom. Macho movie star Mark Wahlberg took his oldest child, Ella, to Color Me Mine in Beverly Hills Saturday, and the two seemed to have a perfect father-and-daughter outing painting plates and bowls.
Mark and his model wife Rhea Durham have four children. Ella, who turns eight next month, is one of two daughters.
Color Me Mine is also a favorite of David Beckham and his kids.
Article continues below advertisement