Seth MacFarlane On Roasting Charlie Sheen: 'Look At All This Comedy!'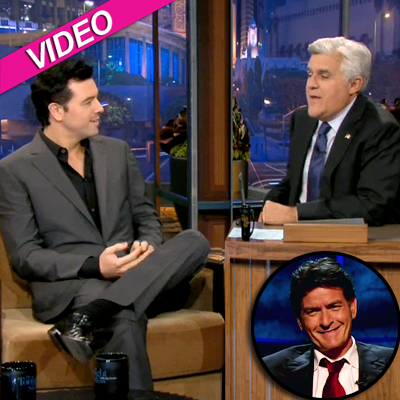 After hosting three Comedy Central roasts, Seth MacFarlane says the previous targets, David Haslehoff and Donald Trump, couldn't come close to generating the amount of punchlines as last week's honoree, Charlie Sheen.
The 37-year-old Family Guy creator told Jay Leno Tuesday that there wasn't a whole lot of juicy material to razz Trump about, aside from his hair and a constant facial expression that reads, "Who farted?"
Article continues below advertisement
But with Sheen, MacFarlane said, "You feel like Indiana Jones finding the arc of the convent ... look at all this comedy!"
MacFarlane said his favorite moment in a night filled with highlights was when Steve-O ran into Mike Tyson's fist.
Watch the video on RadarOnline.com
"I just see him staggering ... his nose is completely broken, face bloodied ... and I don't think I've ever seen him happier!"
Sheen's roast drew huge ratings for Comedy Central, as the 6.4 million viewers that tuned in made it network's highest-rated roast ever.