Alec Baldwin Rips Fox And News Corp. After Emmys Snafu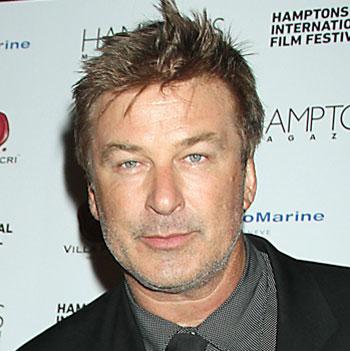 By Alexis Tereszcuk - RadarOnline.com Senior Reporter
Alec Baldwin missed the Emmy awards Sunday night and explained his absence in a biting post combining his trademark humor with a zinger at Fox network's parent company News Corp.
Explaining that he had a prior commitment for a charity event, he said that he had pre-taped a skit with host Jane Lynch that the network decided not to air during the Emmys broadcast.
Article continues below advertisement
"In that routine, I made a joke about the News Corp. phone hacking scandal which the writers and producers had pre-approved before I made the trip. We shot the segment with the joke in. A couple of days later, I was informed that the producers had been told by some Fox entity that the joke had to be cut. I then asked that the entire piece be omitted, as I felt the joke was, perhaps, the funniest thing in it," Baldwin wrote on the Huffington Post.
He continued: "I did not boycott the Emmys due to that edit. I suppose I am accustomed to a different experience, having worked on 30 Rock for so long, where we have been given the license to skewer the General Electric corporate culture without interference from GE. GE was nothing but gracious and even appreciative of the jokes."
And then he ripped into the network. "However, in some sense, I understand News Corps.' reluctance to include that joke. If I were accused of illegally hacking into the private phone messages of the families of innocent crime victims and doing so purely for profit, I would be eager for that scandal to go away, too."
Article continues below advertisement
It was announced Monday that News Corp. are in talks with the family of Milly Dowler, a murdered teen whose phone was hacked by one of their papers, the News of the World.
The BBC reported that Murdoch's corporation has offered the Dowler family $3.2 million as way of compensation, and to donate $1.6 million to charity. The News of the World was closed down on July 10, it had been in circulation for 168 years.