Alec Baldwin Cut From Emmy Awards Opening Video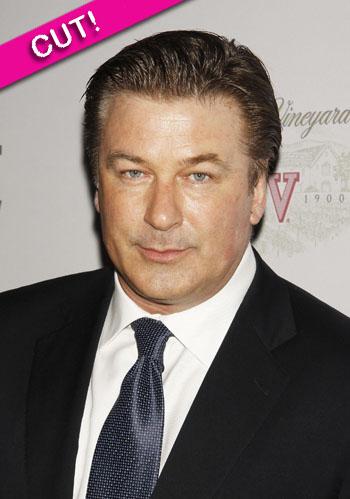 Alec Baldwin has been cut from the video that will open tonight's Emmy Awards show.
The video is a series of skits that are intended to be a comical look at the world of TV. Baldwin played the president of a fictional network in a bit that included a joke about the Rupert Murdoch phone hacking scandal.
The Emmys are airing on the Murdoch-owned Fox TV, and the joke didn't sit well with the powers-that-be.
Article continues below advertisement
The phone hacking line, which Baldwin called "the funniest," was cut and when Alec found out, he asked that his entire skit be removed from the video, Deadline Hollywood Reports.
Producers made a last minute decision to re-tape the skit minus the offending phone hacking line with Star Trek's Leonard Nimoy.
Word from Fox is that the decision to cut the phone hacking line wasn't made out of fear it would offend Murdoch but because the company takes the matter "very seriously" and did not want to appear to be making light of it by including it in a comedy routine.