Alec Baldwin To Charlie Sheen: 'Beg For Your Job Back'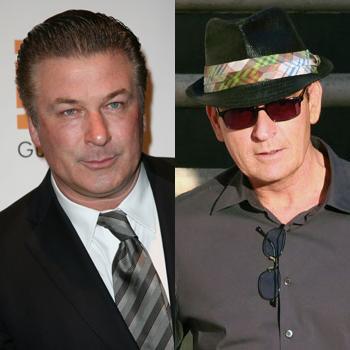 Calling Charlie Sheen a "drug-addled, porn star-squiring near-Joycean Internet ranter," Alec Baldwin has written a compelling blog for Huffington Post telling the former Two and a Half Men star he should do whatever he can to get his job back.
Baldwin is no fan of many of "the suits" who run Hollywood, RadarOnline.com can report, but he's convinced the only way back for Sheen is to realize -- to paraphrase Charlie -- defeat is not only the best option, it is the only option.
Article continues below advertisement
"Take a nap. Get a shower. Call Chuck. Go on Letterman and make an apology. Write a huge check to the B'Nai Brith. And then beg for your job back," Baldwin recommends.
"Sober up, Charlie. And get back on TV, if it's not too late. This is America. You really want to piss off Chuck and Warner Brothers and CBS? Beg for America's forgiveness. They will give it to you," the 30 Rock star says.
Baldwin ends with one final suggestion.