Lady Gaga Feuds With Rappers Who Called Her Fat!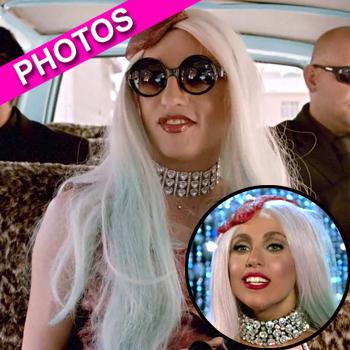 By Alexis Tereszcuk - Radar Entertainment Editor
Lady Gaga does not like being made fun of!
The Grammy Award winning superstar has hit back at the South African Zef rap group Die Antwoord, who turned down her invitation to tour with her, mocking her and her meat dress in their video for their new song, Fatty Boom Boom, with a Lady Gaga-lookalike, who ends up being eaten by a lion.
Lady Gaga ripped the band via Twitter, writing: i fink u freaky but you don't have a hit. hundred thousand tickets sold in SA. #thatmysh*t," referring to the band's song, I Fink U Freaky, and noting that she has huge concerts coming up in Johannesburg and Cape Town.
Article continues below advertisement
She then wrote "i guess its not a good idea to tell someone you're a fan. never mind! we get it, you're not a little monster. WE GOT IT."
Die Antwoord definitely aren't Little Monsters, and they even slammed Lady Gaga's recent weight struggles, Tweeting back, "lady... even tho u r 'larger' than us... we still cooler than u... plus we don't have prawns in our private parts... haha!"
RELATED STORIES:
Lady Gaga's Latest LoveGame: Out With Taylor Kinney, In (Again) With Lüc Carl!