Khloe & Lamar Back On Track! Kardashian & Odom's Rough Patch 'Wasn't So Much Fighting As Frustration'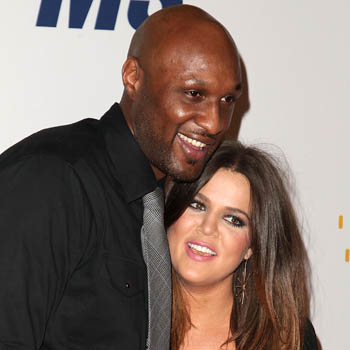 Article continues below advertisement
Many of the chilly times between the two could be tied to Lamar's professional woes, after he posted the worst season of his career last year playing for the Dallas Mavericks.
"Lamar's mood is so tied in to basketball," a source told the magazine. "He was in a funk for a while. And Khloe was trying to keep him up while also struggling with the fertility stuff.
"It wasn't so much fighting as frustration."
With that said, both have landed high-profile new gigs tailored to their respective skill sets: the charismatic Khloe as the host of The X Factor; and Lamar coming back to LaLa Land for the team that originally drafted him, the L.A. Clippers.
"This is such a happy time," Khloe said, "and the beginning of so many great things for both of us."
And, as for baby time?
"Having kids is something that we, we, before anyone else, want to do," Lamar vows.