Exclusive
This Is Going To Be Uncomfortable! Kim Kardashian's First Husband Joining Khloe On X Factor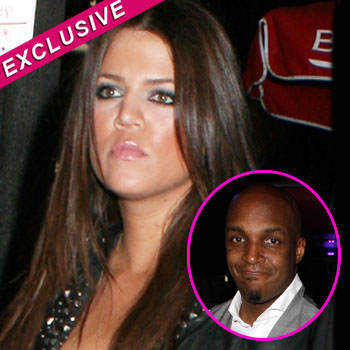 By David Perel - Executive Vice President/Managing Editor Radar
The X in X Factor is about to stand for eXtremely uncomfortable.
That's because Khloe Kardashian, the new co-host of the show, is going to find herself face to face with a guest from her past - sister Kim's first husband Damon Thomas, RadarOnline.com has learned exclusively.
Khloe and Mario Lopez were recently named as co-hosts of the X Factor, and will appear when the live shows begin in November.
Article continues below advertisement
When she landed the gig, Khloe said she was so excited, "I was with Kourtney and Kim, we were in Miami, I was screaming in the car, everyone was screaming – it was kind of chaos."
That excitement may wear off fast though – because Damon, who has had unkind things to say about Kim in the years since their divorce, will be appearing on the show as a mentor to the singers.
He's a music producer who has worked with big artists including Pink and Babyface and has had a successful career that has left his net worth at $45 million, according to one report.
"We're sure Simon is going to have great fun with this," one person familiar with the situation told Radar. "You know the tension is going to be unbelievable between Khloe and Damon."
Kim and Damon were married from 2000 to 2004 and after their divorce he gave several interviews featuring unflattering (to say the least) observations.
In one interview Damon said Kim is a fame-loving, lying, plastic-srugery-loving cheat.
Article continues below advertisement