Told Ya! Lamar Odom Lands Back In L.A. As A Clipper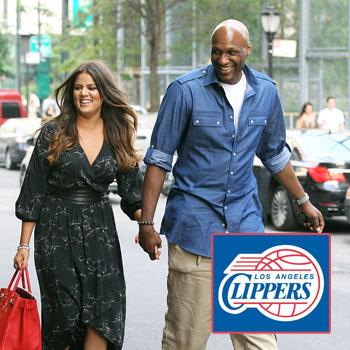 Lamar Odom has landed back in LaLa Land -- but you read it here first more than a week ago.
According to the Associated Press, the NBA veteran is expected to be dealt to the upstart L.A. Clippers Friday, in a swap that sends guard Mo Williams to the Utah Jazz and clears the Dallas Mavericks the trouble of paying Lamar's $8.2 million salary this season. If the Clippers, who already have standouts at the forward position such as Blake Griffin and DeAndre Jordan, elect to buy Lamar out, it will cost them $2.4 million.
Article continues below advertisement
Lamar began his career as a Clipper from as the fourth overall pick of the 1999 draft. He played there until 2003, played for the Miami Heat for a season, then spent seven years with the L.A. Lakers, where he won two championship rings.
His 2011-2012 season was marred after he was dealt to Dallas, where he turned in a listless performance before parting ways with the team before season's end. He lated said the death of a relative weighed heavily on him, causing the substandard performance.
In 879 career games, Odom's averaged 14.2 points and 8.6 rebounds.
RadarOnline.com was first to report the news of Odom's return to L.A. last week. As we previously told you, the deal helps both Lamar and his wife Khloe Kardashian, who will be able to stay close to her family's Southern California base.
"Lamar wants to return to Los Angeles and the Clippers want him. They just need to work out finances and contractual issues," a source told us. "Khloe wants to be near her own family when she and Lamar start their family and this new job for him will make that all happen so easily.