Khloe & Lamar Silent On Report Their Show Is Ending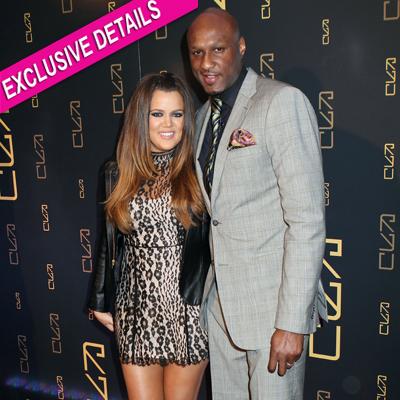 Neither Khloe Kardashian nor Lamar Odom had reacted early Monday to an online report their E! show Khloe & Lamar will cease production after its second season wraps so that Lamar can focus on reviving his basketball career.
Khloe -- who's normally one to tweet about the rumors and gossip swirling around she and her sisters -- has stayed silent on the issue, tweeting last night about an NBA playoff game. (Lamar hasn't tweeted in more than a week.)
Article continues below advertisement
Lamar, who previously won the NBA's Sixth Man of the Year award, was a bust in Dallas. He played so poorly that the Mavs simply put him on an inactive list, choosing not to have him available for the playoffs, which started this past weekend.
Before his less-than-glorious departure from the team, Odom was confronted by team owner Mark Cuban in the locker room at halftime of his final game. RadarOnline.com confirmed that a furious Cuban lit into Odom and was disgusted by what appeared to be a lack of effort and interest by Lamar. The team finalized its decision to dump the former Laker after that game.