Kim Kardashian's Trainer Reveals How She Got Her Hot Body Ready To Wed!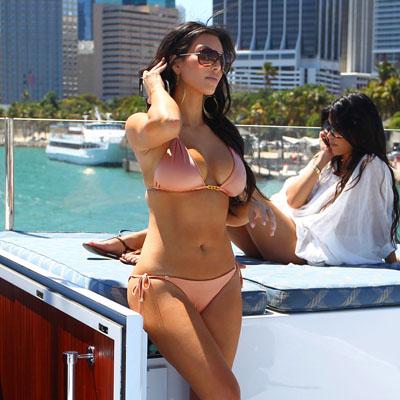 Kim Kardashian is days away from walking down the aisle and saying 'I Do' to her NBA fiance Kris Humphries. Like any bride-to-be, the curvaceous reality star has been logging hours at the gym to get wedding gown ready - and Shape Magazine has all the details about her workout from her trainer Gunnar Peterson.
Apparently, Kim didn't have to work as hard as most brides-to-be to slip into her Vera Wang!
Article continues below advertisement
"Kim's training is based on 'if you stay ready you never have to get ready,'" Peterson says. "She grinds in the gym year round and makes the right choices outside of the gym so the payoff is increased."
The celebrity fitness guru, who has been working with Kim 3 to 5 days a week, reveals that her pre-wedding workouts were similar to regular ones, but they were a "little quicker paced".
To get Kim's 6 Step workout from celebrity trainer Gunnar Peterson On Shape.com, click here.