Exclusive
Katie Holmes Has Sworn Off Dating Actors, Being Introduced To Artists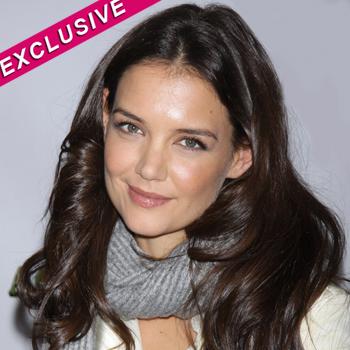 While Katie Holmes isn't ready to date just yet – she's told pals that when she does it won't be with any actors, RadarOnline.com is exclusively reporting.
The former Dawson's Creek star has sworn off thesps and is instead being introduced to artists by her fashion business partner, Jeanne Yang.
However, Katie, 33, is in no hurry to be tied down and is enjoying the single life right now.
Article continues below advertisement
"Katie doesn't want to tie herself down just yet, but she says she's done going out with actors," a source revealed.
"Her previous relationships with Joshua (Jackson), Chris (Klein) and Tom (Cruise) didn't work out, so she thinks she should look away from her own profession.
"Jeanne Yang, her business partner for the Holmes & Yang fashion label, has taken Katie to some art gallery openings recently and she's met tons of interesting artists.
"She's been saying now that if she does date anyone, it could be someone who works in the arts world.
"Katie's more interested in the quiet life now and an unassuming artist would fit the bill perfectly for when she's ready," the source revealed.
As RadarOnline.com previously reported, Katie is happily single since divorcing Tom Cruise and has no plans of dating anytime soon.
"Katie is just flourishing in her new life," a source close to the situation previously told RadarOnline.com.
Article continues below advertisement
"Yes, there have been some dark moments but she was more than ready to embark on the next phase of her life post-Tom Cruise. Katie felt that her professional career suffered because she was married to Tom and that she didn't have the final say in her acting roles. Katie is currently busy preparing for her role in Dead Accounts.
"Katie believes in love and hopes to get remarried one day, but she has absolutely no plans on dating anytime soon. Katie is devoted to being the best parent possible to Suri and continuing a smooth transition into their new lives together. Katie knows bringing a new man into the situation would only cause more stress for Suri right now, and the actress is still recovering from the end of her marriage to Tom."
Meanwhile, leaked legal documents dated August 17 and signed by New York State Supreme Court Judge Matthew F. Cooper, offer details of the divorce decree, including the specifics of the A-list couple's custody agreement.
The "marital relationship" had "broken down irretrievably for a period of at least six months immediately preceding," the papers state.
Tom, 50, and Katie, 33, tied the knot in a lavish wedding in Italy in 2006. However, the legal documents say they officially married "in a civil ceremony" in Los Angeles on November 11, 2006. A prenuptial agreement was acknowledged and signed by Holmes months earlier.
Article continues below advertisement