Honey Boo Boo Child: Yay On Obama, Nay On Kardashians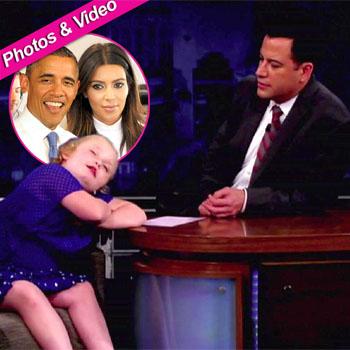 Mitt Romney might have Lindsay Lohan in his camp, but President Barack Obama has Honey Boo Boo Child!
The precious tot and her mama June appeared on Jimmy Kimmel Live Monday, where she gave her political pick for next month's election.
Kimmel told the mother-daughter that Republican presidential candidate Mitt Romney recently said he prefers Snooki to the TLC stars.
The pop culture sensation was then asked to pick between Romney and the current president -- she didn't even know who Romney was -- and she responded, "Barack Obama."
Article continues below advertisement