Jason Crabb Sings To Honey Boo Boo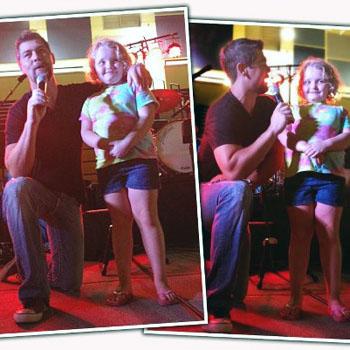 Honey Boo Boo was a "surprise" guest at a Jason Crabb concert Saturday night, and the Christian singer's fans can't stop talking about it.
"Oh my!!! What a hoot!! We love Jason too and we can't look away from Honey Boo Boo LOL... Too sweet!!" wrote one of his followers.
"Gotta love honey boo boo child!" said another.
Crabb sang to the kid reality star during his concert in Irwington, Georgia, and then gave her a big hug as she twanged "I like Jason Crabb" straight into the camera.
Article continues below advertisement
Oh Boy! Here Comes Honey Boo Boo At The Sparkle & Shine Pageant