Heart Surgeon's Alarming Confessions: 'Patients Alive While I Harvested Organs'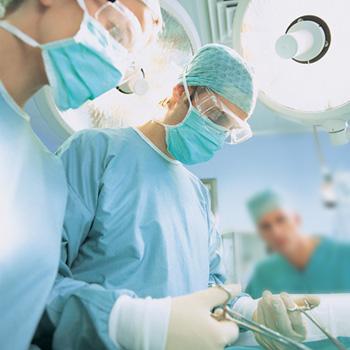 An unidentified heart surgeon took to the website Reddit to give a candidly disturbing take on his life-or-death job, making some horrifying confessions, including that he's harvested organs from patients while they were STILL ALIVE.
"They are alive, but their brain has no blood flow" wrote the surgeon, using the handle "eternal_wait."
He wrote the patients "would die eventually probably from an infection they got from the ventilator, pneumonia more likely, or eventually their kidneys would fail."
Article continues below advertisement
The heart doctor began the forum with the startling statement: "I have killed several people, with no resentment. Ask Me Anything to find out how and why."
He wrote that the first time a patient died "was really bad for me, couldn't sleep for about two days. It was a very complicated patient with very low chances, after 10 hours of surgery we just had to give up, nothing else to do."
Responding to a user's question about the most bizarre moment in his career, the surgeon wrote that it had to be "a patient waking up and trying to move with her chest opened, a really bad mistake from the anesthesiologist that day."
The surgeon wrote, "I've had other interesting moments, but it's really impressive to see a person with no heart trying to move."
He added that the woman was administered Midazolam, a drug to induce memory loss "so the patient doesn't remember this traumatic experience."
The surgeon wrote he has held a heart in his hand while it is still beating.
"What affects most people doesn't get to me," he wrote. "I find the inside of a chest beautiful, some people more than others...when you see that heart beating it's like indescribable if you don't like it or find it gross.
Article continues below advertisement