Miami Cannibal's Girlfriend Calls Him 'My Baby, My Heart'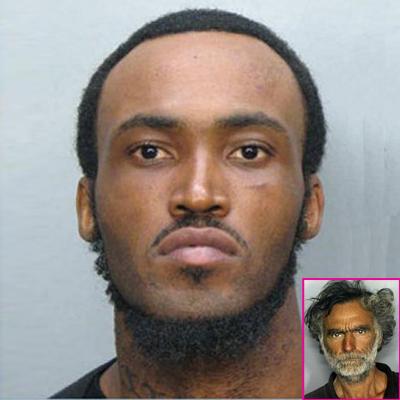 The on-again, off-again girlfriend of Rudy Eugene -- the man who was gunned down after he cannibalized a 65-year-old homeless man Saturday -- is in a state of shock following the past week's events that led to the death of the man she described as "my baby, my heart."
The girlfriend, speaking under the condition of anonymity Wednesday, told the Miami Herald she had no clue it was Eugene responsible for eating the man's face off.
Article continues below advertisement
"I thought to myself, 'Oh my God, that's crazy' … I didn't know that it was Rudy," she said.
She said the 31-year-old left the Broward apartment they were staying at 5:30 a.m ET Saturday, kissing a Bible before he walked out the door, saying he was headed to meet with a "homeboy."
"I told him, 'Be safe and I love you too.' When he walked out the door, I closed it, locked it and went back to sleep," his girlfriend said, adding that an hour later, "He called me and told me his car broke down.
"He said, 'I'll be home, but I'm going to be a little late.' Then he said, 'I'm going to call you right back.'"
She never heard from him again, as fate would have it. She said she left messages on his phone before searching for him through North Miami and Miami Gardens.
She learned the horrific news early Monday when a family member of his told her what had happened.
"I immediately started to scream,'' she said. "I don't know when I hung up the phone, I was hysterical."
Article continues below advertisement
As RadarOnline.com previously reported, Eugene was found lying naked on top of the victim Ronald Poppo, eating his face in a gruesome Silence of the Lambs-style rampage, before a Miami police officer shot and killed him.
Sgt. Armando Aguilar said Poppo's "face was eaten down to his goatee … the forehead was just bone -- no nose, no mouth" as a result of the 18-minute attack.
Authorities said they suspect that Eugene was under the influence of a potent synthetic drug called "bath salts" that's known to trigger violent behavior.