Walking Dead-Inspired Class Teaches Students How To Survive Zombie Apocalypse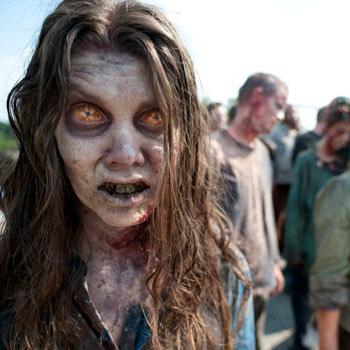 By Debbie Emery - RadarOnline.com Reporter
A good college education should prepare you for whatever you may face in life, !
Just in case events on the hit AMC show The Walking Dead should actually come true, an upcoming course at Michigan State University is teaching students how to survive a zombie apocalypse, reported WXYZ.com.
Titled Surviving the Coming Zombie Apocalypse – Catastrophes and Human Behavior, the students enrolled on the seven week online course will learn how human behavior and nature change after catastrophic events -- from the historical to the hypothetical – through traditional course work and event simulation.
Article continues below advertisement
"We are using the idea of a zombie apocalypse to attract attention to the important research and science on the topic of 'Catastrophes and Human Behavior,'" said Glenn Stutzky, social work instructor and creator of the course. "Students will learn about the nature, scope and impact of catastrophic events on individuals, families, societies, civilizations and the Earth itself."
They will get thrown in at the deep in the first week of class, when they are put into survivor groups to cope with a zombie outbreak, later in the semester catastrophes such as the Black Death and meteor strikes will hit them full on.