Woman Prays Away Tornado In Amazing Storm Video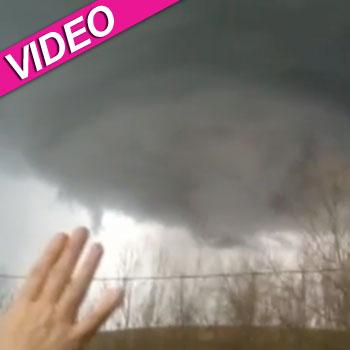 With 36 confirmed dead and many more still missing, the swarm of tornadoes that hit the midwest and south in the last two days has also resulted in billions of dollars in damage.
But one woman escaped with her life and her home intact as one of the biggest tornado clouds ever seen bore down on her and a friend while they huddled for safety.
In stunning video seen on CNN, the woman is heard praying the tornado away.
Article continues below advertisement