Deaf Quadriplegic Internet Sensation David Rose Dies At 24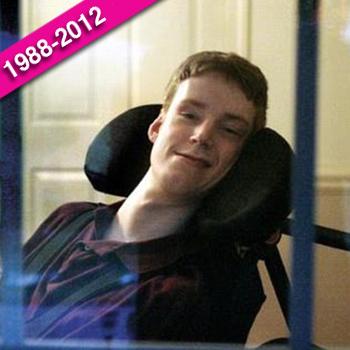 UPDATE: Since publication it has been revealed that David Rose never actually existed and the story is an elaborate hoax. An investigation by The Chive uncovered the hoax.
***
David Rose was profoundly deaf and a quadriplegic but his charming good humor and ability to laugh at himself made him an inspiring Internet sensation.
Rose died from pneumonia on Thursday. He was 24 years old, and his thousands of Twitter and blog followers are all mourning the loss.
Article continues below advertisement
Rose, who was born with a severe form of cerebral palsy, communicated via a Tobii eye-gaze computer, and had his devoted sister Nicole helping out as his editor.
David knew he was in trouble when his cold turned into pneumonia and he was hospitalized.
"Today I found out i have pneumonia," he wrote. "It not the nice kind either, where you cough for few days then go home and have ice cream. It the bad kind where you probably donot go home."
He also wrote his own final blog post for Nicole to publish if he didn't make it.
But if he did survive, he promised he would "write a funny new post with lot of boob jokes in it."
Tragically, he did not, and Nicole shared her amazing brother's final words.
"You are all special. all of you unique! Love each other and make each other smile. a good joke is good medicine! make sure everyone around you have a smile ok?