Director Tony Scott Learned Of Inoperable Brain Cancer Before Suicide Off L.A. Bridge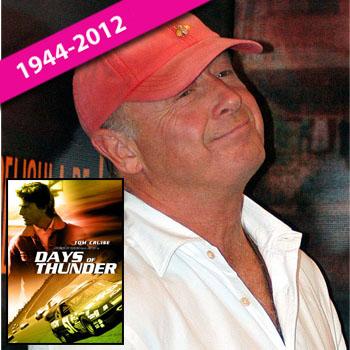 UPDATE: Scott's widow is denying he had brain cancer, and ABC News is backing off it's original report.
Movie director Tony Scott learned he had inoperable brain cancer before he leapt to his death off a Los Angeles County bridge Sunday, according to a report by ABC News.
Los Angeles County Coroner's Lt. Joe Bale said police were investigating Scott's death as a suicide, confirming that a note was found in his office.
Article continues below advertisement
The British director's body was recovered in Los Angeles Harbor hours after his reported 12:30 p.m. PT jump off the Vincent Thomas Bridge, police said.
Watch the video on RadarOnline.com
Scott, the younger brother of famed filmmaker Ridley Scott, directed big budget films such as Top Gun, Days of Thunder and Beverly Hills Cop II. More of his movies include The Hunger, Crimson Tide, True Romance, The Fan and Enemy of the State.
Across Hollywood, show business personalities were tweeting tributes to the late director.
/: "No more Tony Scott movies. Tragic day."
Elijah Wood: "Awful news about Tony Scott. Rest in peace."
Jon Favreau: "Such sad news about Tony Scott. Heartfelt condolences to his family and friends."
Sin City director Robert Rodriguez: "Damn. Great knowing you, buddy. Thanks for the inspiration, advice, encouragement, and the decades of great entertainment."
Scott is survived by wife Donna and two sons.