Jessica Ridgeway Tragedy: Dismembered Body Identified, 'Predator At Large,' Says Cop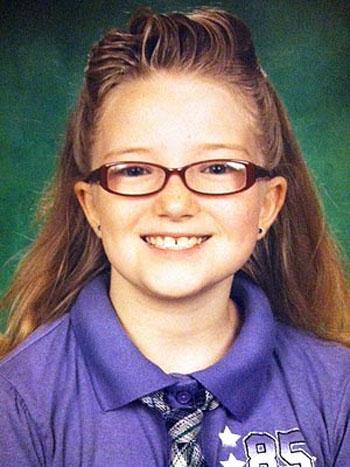 Police on Friday confirmed that a body they'd found in a Colorado park was, in fact, Jessica Ridgeway, who'd been missing for a week. It took investigators two days to confirm the identity because the 10-year-old's body had been so badly dismembered.
The shockingly gruesome discovery was made in a park popular with local hikers, just seven miles from Jessica's home.
"It is with a great deal of sorrow in my heart that I inform you that the body that was found in Arvada has been positively identified as Jessica Ridgeway," Westminster Chief of Police Lee Birk said Friday.
Article continues below advertisement
"Our focus has changed from the search for Jessica to a mission of justice for Jessica. We realise there is a predator at large in our community."
The friendly gap-toothed girl disappeared October 5 during her walk to school.
Cops investigated more than 1,500 tips. They also looked into -- and cleared of any suspicion -- her parents, Sarah Ridgeway and Jeremiah Bryant. Jessica lived in Westminster with her mother, grandmother and an aunt.
The U.S. Marshals Service, immigration officials and Colorado Department of Corrections are now reviewing registered sex offenders in the area.
"People kind of don't know what to expect because we don't know where this guy is or who he is or what he's capable of doing. That's the most horrible thing," said neighbor Suzette Morgan.
RELATED STORIES:
Was Johnny Lewis On 'Smiles' During Suspected Murder-Suicide? Inside The Latest Deadly Synthetic Drug
Star Athlete Charged In Beating Death Of His College Freshman Girlfriend