Gary Collins Dies At 74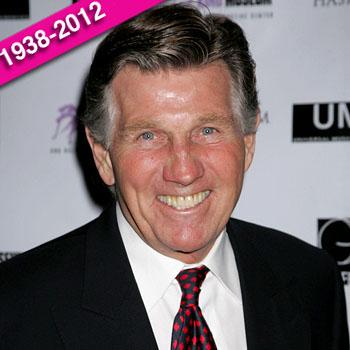 Gary Collins, a former Miss America emcee, and hugely popular TV actor and host from the 1960s up until the late 1990s, has died at age 74.
Collins hosted the Miss America pageant for several years during its heyday, and married a former title holder, Mary Ann Mobley in 1967.
Collins hosted the talk show, Hour Magazine, from 1980 to 1988, and appeared in such TV staples as Love Boat, Charlie's Angels, Fantasy Island and Saved By the Bell.
Article continues below advertisement
He also had several runs-ins with the law in recent years. He was arrested for DUI in 2007 and 2009 in California. After he and Mobley moved to her hometown of Biloxi, Mississippi in 2011, he was arrested there for leaving a restaurant without paying. That case was later dismissed.
He and Mobley were reportedly estranged at the time of his death Saturday morning at Biloxi Regional Medical Center.
RELATED STORIES: