I'm Sorry! Chevy Chase Apologizes For Using The 'N-Word' During Rant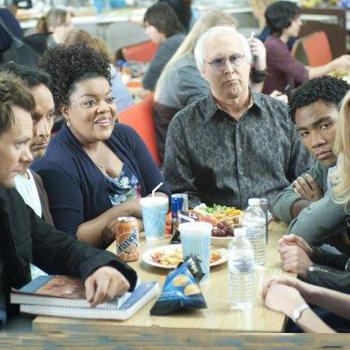 Chevy Chase has blown his top at work again and this time the TV star dropped a racial slur.
The 69-year-old used the N-word during a rant on the set of the NBC sitcom, Community, according to Deadline.com.
Chase is reportedly getting more frustrated with the lines his character is being given. The actor plays Pierce Hawthorne who is a bigot.
On Friday it all got too much for the actor and, while running through a scene, he snapped and launched into a tirade.
Article continues below advertisement
The crux of his rant was that with the way Pierce's character was being developed, he may be expected to call the black characters Shirley (played by Yvette Nicole Brown) and Troy Barnes (played by Donald Glover) the N-word.
Chase, however, did not direct his comments at his black colleagues.
MEL AUDIO TAPE #1: Mel's Racist Rant
The outburst upset the cast and Chase later apologized.
As RadarOnline.com reported, last year the actor's feud with TV boss Don Harmon became public when a profanity-laden voice message that he left was leaked.
MORE ON:
hollywood happenings