Aussie Castaway Rescued After Jet Passengers Notice Him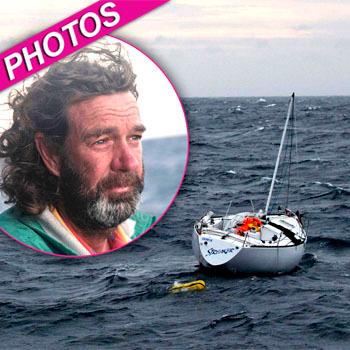 Glenn Ey is one lucky fellow.
The 44-year-old sailor out of Queensland, Australia was stranded for 16 hours at least 270 miles off the Sydney coast, after a storm flipped over his yacht "Streaker," snapping the mast. The boat later ran out of fuel, putting Ely's chances of survival at a minimum.
Thankfully, mindful Australian maritime officials were doggedly looking for the lost seaman, diverting an Air Canada Boeing 777 flight AC033, from Vancouver to Sydney, to the region Ey vanished from, and some of the 270 passengers aboard the jet miraculously succeeded at spotting the man from the above. (Interestingly, Ey never saw the jet.)
Article continues below advertisement
"I heard the jet overhead, but I didn't know it was for me," he told the Calgary Sun. "I wasn't aware of what had transpired until I got back to land. I think what they did is fantastic."
Officials got more details on Ey's location from an Air New Zealand flight, and a police rescue boat brought him back to dry ground.
"These guys had been motoring flat-out 12 or more hours to get to me," Ey told Australia's Daily Telegraph. "Huge seas. Strong winds. Difficult scenario. And they went to work."