'Dingo's Got My Baby' Mystery Could Soon Be Over, Says Mother Who Was Convicted Of Her Child's Murder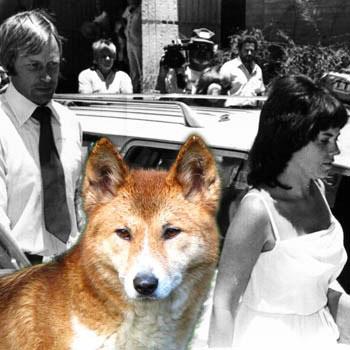 By Debbie Emery - Radar Reporter
After 32 years, a Hollywood blockbuster, three inquests and a murder trial, the infamous 'Dingo's Got My Baby' case could be close to a conclusion after a new inquest heard that a dingo most likely did snatch little Azaria Chamberlain while she slept in a tent in the Australian outback.
"It gives me hope that this time Australians will finally be warned and realize that dingoes are a dangerous animal," Azaria's mother, Lindy Chamberlain-Creighton said on Friday, after enlightening evidence was heard in court suggesting that attacks by dingoes on humans are frequent and sometimes fatal, reported the Western Australian.
Article continues below advertisement
"And I also hope that this will give a final finding which closes the inquest into my daughter's death which so far has been standing open and unfinished."
As RadarOnline.com previously reported, the little girl went missing on the night of August 17, 1980 when her parents were camping at Ulura (also known as Ayers Rock) in the outback with Azaria and her two brothers.
Her parents Lindy and Michael Chamberlain told police that their daughter had been snatched from their tent by a wild dingo while they were cooking dinner nearby, but from the onset their story was met with disbelief from both investigators and the public, amid speculation that the mother slit the baby's throat and buried her little body in the desert, before "crying dingo."
Lindy was tried and found guilty of murder in 1982 but her life sentence was acquitted in 1986 when new evidence was uncovered that gave validity to her story.
Since remarried, Lindy and ex-husband Michael both sat in court on Friday to see if Azaria's cause of death would be changed from the current open verdict to death by dingo.
"Since the loss of Azaria I have had an abiding fear and paranoia about safety around dingoes," Michael said, reported the Australian Associated Press. "They send a shudder up my spine. It is a hell I have to endure."
Article continues below advertisement
Coroner Elizabeth Morris has not revealed her findings yet but the court was told that authorities regarded dingoes as responsible for many attacks over the past three decades, and are thought to be responsible for 239 attacks between 1990 and 2011.
RELATED STORIES:
'The Dingo's Got My Baby!' Case Reopened, A Fourth Inquest Is Announced In Australia
Dog Who Had His Eyes Gouged Out Gets A Second Chance With $17,000 Of Donations