Keith Urban Done With Australia's The Voice; Is He American Idol-Bound?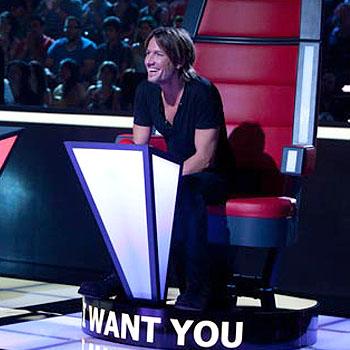 Don't expect those Keith Urban to American Idol rumors to simmer down, now that the country hunk has quit his gig on the Australian version of The Voice.
"I've been so fortunate to have been a part of The Voice," Urban said in a statement Thursday. "And as much as I'd love to do it again, it's clear that the recording and promoting of a new album, a tour and other commitments will keep me from being a part of the second season.
Article continues below advertisement
The Grammy-winning Nashville native, who is married to stunning Aussie Nicole Kidman, thanked co-stars Delta Goodrem, Joel Madden and Seal "for making it so much fun."
As for the Idol murmurs, Urban's strong connection with the Australian audience put him in the mix to be alongside first-year judge Mariah Carey on the judges' panel when the show returns for a 12th season in January.
Earlier this week, original judge Randy Jackson and the show came to terms that he would be back on the Fox hit after a brief severance.