Randy Jackson Keeping Mum On Idol Future, 'These Shows Keep Evolving'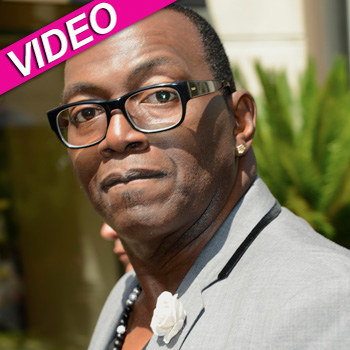 Article continues below advertisement
"I don't know anything. I mean what do you guys know?" he laughed while appearing on Chicago's Windy City Live. "These shows keep evolving and moving and Idol is the greatest of its kind on TV."
"People come up to me and want to sing all the time, it's just the funniest thing. It's almost like I have written above my head 'Sing for me, please, now!'"
Randy Jackson has been a huge part of the show for 11 seasons but it has been rumoured he may be off the judging panel and given a mentor role.
Another passion project for Jackson is diabetes awareness after he was diagnosed with Type 2 of the disease in 2003 and underwent a gastric bypass operation losing more than 100 pounds. He says he had to completely adapt his way of life.
"I grew up in the lovable south of Baton Rouge, Louisiana," the 56-year-old smiled. "Food needs to taste good, rather than always be good for you. So I just had to completely change my lifestyle.
Article continues below advertisement
"I've joined with this great awareness campaign, Taking Diabetes To Heart and their website has a lot of useful tips and recipes.
"One of things that I urge people with diabetes, who are two to four times at higher risk of heart disease and stroke, is to go to the doctor often.
"We call these things the ABCs of diabetes. Your A1c, which is your long acting blood sugar, your blood pressure and cholesterol. These are vital numbers in order to treat it."