Jennifer Lopez Sues Former Driver For Extortion, Asking For $20 Million!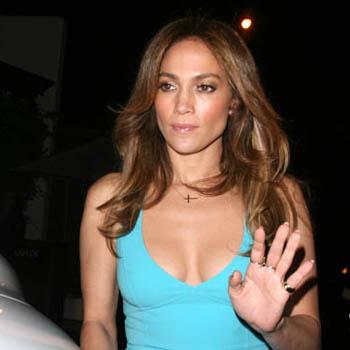 Jennifer Lopez is suing her former driver, Hakob Manoukian for extortion and defamation, and is seeking $20 million in damages, RadarOnline.com is reporting.
J. Lo alleges her former employee demanded $2.8 million from her or else he would share personal details about the entertainment mogul to the media. Lopez asserts in the court docs: "this cross-complaint has been brought to recover damages by Manoukian's commission of blackmail, extortion, and related acts. In summary, the facts of this case can be succinctly stated as follows: Manoukian solicited employment with Ms. Lopez, completed only one month of service, quit his job under false pretenses and thereafter threatened to severely damage Ms. Lopez's reputation unless he was paid $2.8M."
Article continues below advertisement
As previously reported, Jennifer Lopez's former driver and head of her security team, is suing the American Idol judge and her manager, Benny Medina, for fraud, breach of contract and wrongful termination.
Trouble began according to the disgruntled former employee when "Manoukian reviewed Lopez's travel plans for a private concert in the Ukraine. He discovered that the quote for the private jet travel obtained by Medina and/or his staff was inflated. He alerted a member of Lopez's staff explaining that the charges were excessive. Manoukian then obtained a quote for the same private jet that was substantially less than which Medina's preferred vendor provided."
After another alleged incident with Medina occurred on the set of J. Lo's Fiat commercial shoot in Los Angeles, according to Manoukian's lawsuit: "Medina telephoned Manoukian and confirmed that he would only be allowed to drive Lopez when he was in Los Angeles. Medina said he would be handling all security and non-California transportation for her...Manoukian was constructively discharged by Nuyorican Productions, Lopez and each of them."
Article continues below advertisement