Exclusive
Arrest Warrant Issued For Jennifer Lopez's Ex-Hubby Ojani Noa!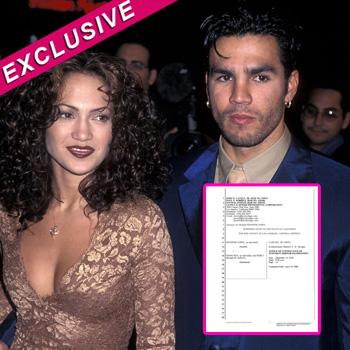 Article continues below advertisement
In court documents obtained by RadarOnline.com, Noa failed to appear at a debtor hearing on July 26, 2012. Lopez is attempting to recoup costs from her first hubby associated with filing the lawsuit. "The matter is called for hearing. Ojani Noa fails to appear and a bench warrant is ordered and held until September 13, 2012. The judgment debtor examination is continued to September 13, 2012...," the docs state. If Noa fails to appear on the next court date, the warrant will formally be executed for his arrest.
As previously reported, Lopez has been battling Noa in court for years to prevent the release of the footage. The 43-year-old mother of two, who is now dating back-up dancer, Casper Smart, had been victorious in preventing the release, as Noa had signed a confidentiality agreement following their divorce.
Lopez was married to Noa in February 1997 and divorced in 1998. They met when Noa was working as a waiter in a Miami restaurant. The video allegedly contains potentially embarrassing footage.
Article continues below advertisement
The order to appear for examination says that Ojani must "furnish information to aid in enforcement of a money judgement against you," and clearly says "you may be subject to arrest and punishment for contempt of court, and the court may take an order requiring you to pay reasonable attorney fees incurred by the judgment creditor in this proceeding."
Ojani Noa's one-time business associate, Ed Meyer, tells RadarOnline.com exclusively: "J. Lo knows Ojani is flat broke. Ojani has decided to never show for an Examination, and then get arrested in front of the world media."