Jennifer Lopez's First Hubby Planning To Sue Her Over New Song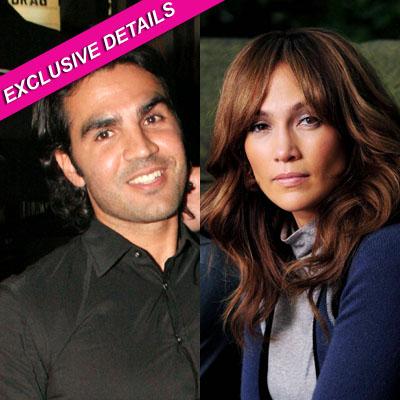 Jennifer Lopez's ex husband Ojani Noa is filing a lawsuit against the actress/singer, claiming the song One Love off her new album Love? is about him.
Noa was J.Lo's first husband, and his business partner, Ed Meyer exclusively tells RadarOnline.com: "J.Lo's new album Love?, out on Tuesday, contains the song One Love, which violates the agreements between Ojani Noa and J.Lo. I have a conference with the attorney for J.Lo's partners in the publishing rights for this song on Monday, as we will be adding the dispute over One Love to the lawsuits... Any negative reference to Ojani Noa is prohibited by contract, and J.Lo would be in breach to Ojani Noa. Ojani Noa will be bringing a separate civil action over the song, as soon as the album is released, so as to avoid prior restraint, which we are accusing JLo of in our case."
Article continues below advertisement
Noa's girlfriend and business associate, Claudia Vazquez will be in a Los Angeles courtroom on Monday morning in her lawsuit against the Jenny From The Block singer. Vazquez is trying to get a judge to allow her to release Noa's home videos that Noa took of Lopez when the former couple were married. Noa and Meyer have been trying for several years to release their DVD movie, Jennifer Lopez Home Video Collection, and haven't been successful because of an agreement Noa had signed during the divorce proceedings when his marriage to Lopez was ending.
Ojani's camp is hoping that a Los Angeles judge will rule that Vazquez will be allowed to release the J.Lo DVD. After the hearing is over, Noa will elaborate on his plans about the new lawsuit he is planning on filing against his ex-wife.
RadarOnline.com made repeated calls to Lopez's attorney for comment, but has yet to hear back.
Lopez's new alumn Love? drops Tuesday, May 2.
Stay tuned to RadarOnline.com for developments on this story.