EXCLUSIVE: Girlfriend of Jennifer Lopez Ex-Husband Seeks Restraining Order Against J.Lo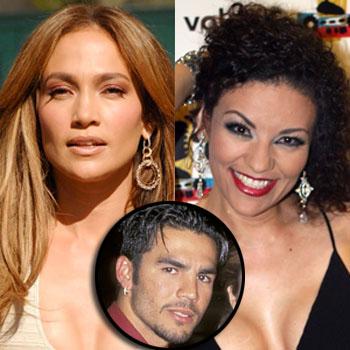 The girlfriend of Jennifer Lopez's ex-husband is planning to go to court Friday to seek a temporary restraining order against J.Lo, RadarOnline.com has learned exclusively.
Claudia Vasquez is making an ex parte application in Los Angeles Superior Court for the order against the Jenny From The Block singer.
If Vasquez wins, she will look to turn the temporary restraining order into a permanent one and then proceed with a TV project about the singer/actress and now American Idol judge.
Article continues below advertisement
It's the latest twist in years-long litigation between Lopez and her ex-husband Ojani Noa and his manager Ed Meyer. In a story broken exclusively by RadarOnline.com, Vasquez sued J.Lo for $10 million earlier this month, charging that the star interfered with a movie deal. She amended the lawsuit to include an allegation that J.Lo also restrained her from a TV deal.
"If Jennifer Lopez loses, it will be catastrophic for her, and will also completely disprove J.Lo's case against Ojani and I," Meyer told RadarOnline.com.
Meyer and Noa have sought to use home video of Jlo that was taken by Noa. But they have lost in court and are prohibited from releasing the video, some of which includes racy scenes.
Vasquez will argue that J.Lo is stopping her from proceeding with her project and violating her rights and therefore should be restrained. A victory for Vasquez could open the door for the possibility of the home video being made public.
RadarOnline.com has also learned that a $10 million lawsuit against JLo's parents for defamation is likely to be filed next week by Noa.
RELATED STORIES: