Jennifer Lopez And Steven Tyler Were Dumped From Idol, Didn't Quit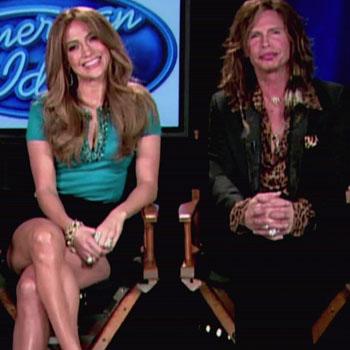 Neither Jennifer Lopez nor Steven Tyler walked away from American Idol of their own accord, the Hollywood trade paper The Wrap is reporting.
Both stars were dumped from the show that's been falling in the ratings.
Lopez was paid $12 million for her first season on the singing competition show and $15 million for her second. When negotiations opened for season three, her reps asked for $17 million, The Wrap's insider said, and the network "surprised her" by not making a counteroffer.
Article continues below advertisement
Things didn't even get that far with Tyler. According to The Wrap, Fox simply didn't pick up the Aerosmith singer's option for another season.
Randy Jackson's future on the show is uncertain but appears to be somewhat more in his court. Two top Fox execs, Peter Rice and Kevin Reilly, reportedly want to make a clean sweep of it and completely revamp the show with just host Ryan Seacrest returning.
Mariah Carey, Kanye West and Mary J. Blige are all rumored to be under consideration as new judges.