Exclusive
Amber Portwood's Brother 'Brought To Tears' Over Her Emotional Jail House Interview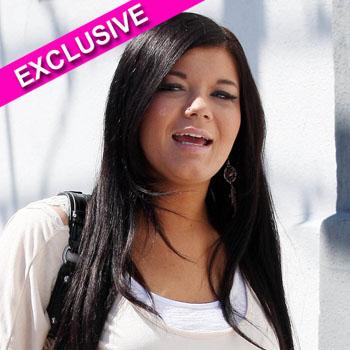 By Amber Goodhand - RadarOnline.com News Editor
Amber Portwood's older brother Shawn is heartbroken over his sister's upcoming appearance on Dr. Drew and exclusively tells RadarOnline.com that he was "literally brought to tears" by the interview.
Amber, 22, spoke candidly with Dr. Drew Pinsky for MTV's Amber Behind Bars special and revealed that she hasn't seen her 3-year-old daughter Leah since she's been in prison because her baby daddy, Gary Shirley, refuses to bring her to Indiana's Rockville Correctional Facility.
Article continues below advertisement
"When the clip of the special aired the other night I was extremely sad," Shawn told RadarOnline.com. "It hurt to know that she was in there and that I would not be able to see her for a minimum of two more years. I was literally brought to tears when I saw her part and the part with my mom talking about her being in jail."
And even though Shawn and his sister remain close, he admits the show distanced their relationship and he's not able to talk to her as much as he'd like.
"I had no idea that she was doing a prison special. When I saw the commercial for that I teared up even more," he said.
"I miss being able to talk to her whenever I want although we are not as close as we used to be before the show."
As for how Amber is handling herself in prison, Shawn says he worries about her safety.
"I do worry about her because I know that her toughness is only projected and does not exist on the inside," he admits.
Article continues below advertisement