Teen Mom Cheating Scandal: Amber Portwood's Baby Daddy Gary Shirley Reportedly Hooking Up With Babysitter!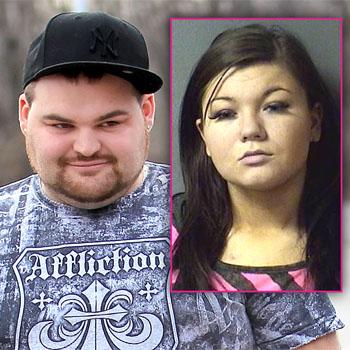 Amber Portwood's baby daddy is hooking up with their kid's babysitter -- while Amber rots in jail -- according to a shocking new report in the National Enquirer.
Gary Shirley is reportedly sleeping with 21-year-old Kelsi Bowden, whose help he originally enlisted to look after the baby daughter he has with Amber.
But things have started to get hot and heavy between Gary and Kelsi and the pair is spending so much time together that little Leah, three, has started to call Kelsi "Mommy" a source tells the Enquirer.
Article continues below advertisement
Meanwhile Amber, 22, is behind bars serving five years for drug charges and violating her probation and sources say that she will be devastated when she hears Kelsi is dating her on and off fiance.
According to one insider Amber is terrified that Leah will forget about her while she's in jail. "When Amber finds out what's going on behind her back she's going to be devastated," the source told the Enquirer.