Exclusive
Housewives Legal Bust! Richard Wakile Loses Court Case, Ordered To Pay Outstanding Debt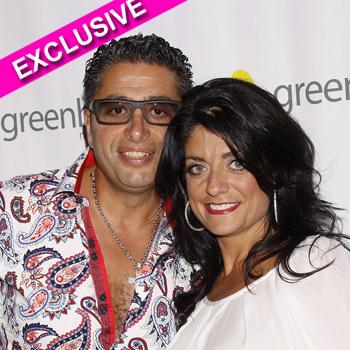 Article continues below advertisement
Richard Wakile was taken to small claims court in Passaic County, NJ by Natural Paradise Landscaping over a $2,000 unpaid bill, and the judge ruled against him in court on Monday.
Louie Khalil, the owner of the landscaping company, exclusively told RadarOnline.com about the settlement the judge ordered Richard to pay.
"I don't care about the money; I'm just glad the judge saw the truth," Khalil said.
According to Louie, he was hired by the Wakiles to do the landscaping at their house and performed the services for a full year and was never paid, so he cut their service off in October 2011.
"I saw him and told him to pay the bills, we kept asking him to pay, we sent him the bill and when we would call him he would just say 'f**king sue me' and hang up on me," he claimed.
"He would say to me 'Who the f**k do you think you are? I'll smash your face if I ever hear you say ask me for money again.'"
Article continues below advertisement
Louie said Richard was harassing him while he was working on other jobs in the neighborhood, and on June 8, 2012 "came to my truck while I was working, invading my private space. He took pictures of my license plate so I called the cops. They went to his house and told him not to take pictures of my license plate."
He told RadarOnline.com it was after this incident that he decided to file the lawsuit and it worked out in his favor.
MORE ON:
Celebrity Justice
The judge ruled on September 24 that Richard was responsible for part of the bill and ordered him to pay $792.34 plus $22 in court fees. Louie said Richard cut them a check for an even $815 right after the judge ordered him to pay.
When Richard was spotted in the courthouse for the first hearing on September 19 by Tom Murro, he was evasive on Twitter about the reason he was there, writing: "I'm so afraid that you've exposed me!!! Shaking in my boots, or in my beach wear!!!"
Article continues below advertisement