Super Cute! Hero Piggy Saves Baby Goat From Drowning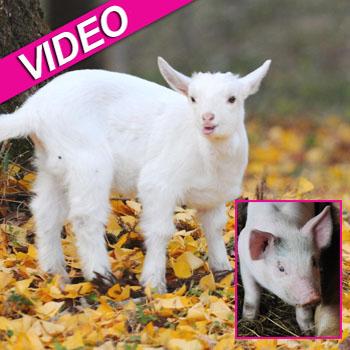 By Debbie Emery - Radar Reporter
A pig became an unlikely hero when he saved his petting zoo buddy from drowning, and RadarOnline.com has video of the dramatic rescue.
The brave Babe jumped into a lake to piggy-paddle across to a baby goat who was flailing in the water and pushed him to safety as he desperately thrashed around.
Once the plucky porker had shoved the Billy to dry land, the cameraman celebrated the rescue, "And there he is, the hero pig!" he said.
Article continues below advertisement