Exclusive
World's Most Scathing Review? Lady Gaga's Family Restaurant Is Called 'Worse Than Herpes!'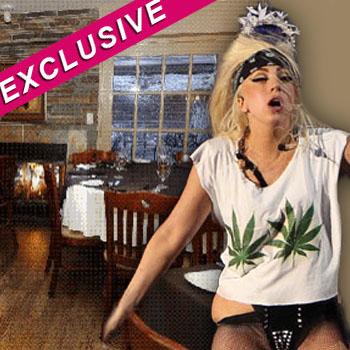 Gaga's parents Joe and Cynthia Germanotta are the proud proprietors of Joanne Trattoria on the Upper West Side of New York, but apparently eating there is "worse than getting herpes" according to a scathing review, RadarOnline.com is exclusively reporting.
A food critic from the New York Daily News totally went to town on the restaurant and penned what could be described as the harshest review ever!
Article continues below advertisement
Highlights include that one of the entrees – eggplant parmesan – was the culinary equivalent of a car pile-up and that one of the servers revealed that their cheese was sourced from "whoever gets it to us cheapest."
"I came with an open mind, despite the fact that most of my colleagues have portrayed Joanne as the worst thing since herpes," the critic wrote.
"As if on purpose, the place is missing the creativity and commitment that made their daughter a star.
"The result is a careless, lifeless production that feels like a weird facsimile of a restaurant rather than the real thing."
Ironically Lady Gaga has blamed her recent 25 pound weight gain on the family restaurant, saying the menu is so "freaking delicious" that she piles on the pounds every time she goes there.
But the critic couldn't disagree more!
"Gaga may blame her recent weight gain on her father's 'freaking delicious' cooking, but you're more likely to leave here hungry," he snipes.
Article continues below advertisement
He also attacks the décor, calling it "charmless and generic" and says the desert tasted like plastic.
"Any goodwill you muster will go out the window when you notice 'Expresso' — yes, with an "x" — for $5 on Joanne's menu," he concludes.
"It's more like concentrated Sanka, but you'll need it to avoid choking on a tiramisu cake ($14) whose desiccated base holds gelatinous cream tasting vaguely of plastic.