Lady Gaga Reveals She Has Suffered From 'Bulimia And Anorexia Since I was 15'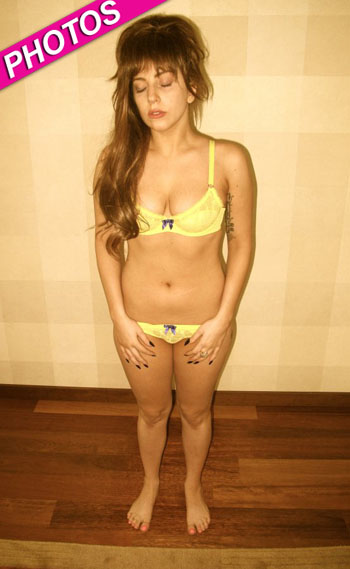 Lady Gaga is coming clean about her body image issues!
The Born This Way singer, who recently revealed that she has packed on 25 pounds due to overindulging in pasta and pizza, took to her blog littlemonsters.com on Tuesday, to share old photos of her nearly naked body and details about the eating issues she has experienced since she was a teenager, and RadarOnline.com has the photos and details.
Article continues below advertisement
"Bulimia and anorexia since I was 15," she captioned the first photo of her stripped down body.
"But today I join the BODY REVOLUTION," she continues with the second image, adding "To Inspire Bravery," in the third, and finishing with "and BREED some m$therf*cking COMPASSION," with the fourth and final image of her booty in a thong.
RadarOnline.com exclusively reported that Gaga was told to lose weight by her record label, after failing to fit in her sexy stage costumes, however, the suddenly curvaceous singer is happy with her new body and has no qualms about flaunting it on the stage.