Italian Food Junkie Lady Gaga Admits She Piled On 25 Pounds Because, 'I Love Eating!'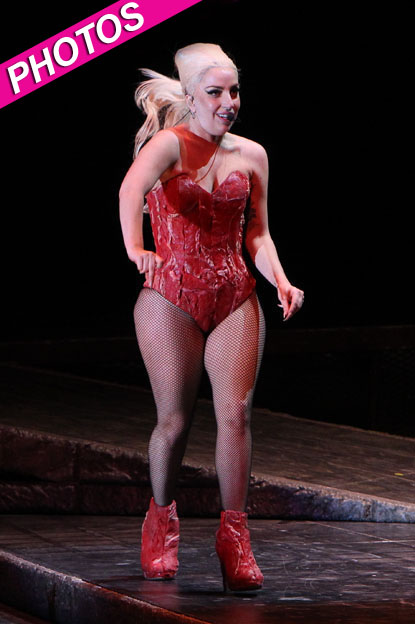 By Debbie Emery - RadarOnline.com Reporter
The league of Little Monsters was shocked to see a far more curvaceous idol than they are used to when Lady Gaga performed on stage in Amsterdam on Monday.
"I'm dieting right now, because I gained, like, 25 pounds," 5'1" Gaga confessed to radio host Elvis Duran when she called into his show just before she hit the road in Europe, reported the Huffington Post.
"And you know I really don't feel bad about it, not even for a second. I have to be on such a strict diet constantly. It's hard because it's a quite vigorous show, so I tend to bulk up, get muscular, and I really don't like that," she explained. "So I'm trying to find a new balance."
Article continues below advertisement
As RadarOnline.com previously reported, nutritional expert Majid Ali believes the extreme weight gain is from the amount of alcohol the party-loving 26-year-old consumes.
"Alcohol sugars can only be stored as fats. Whereas most sugars can be used as fuel and whatever is left over is stored," the nutritionist explained. "So all that drinking adds up as fat pretty quickly, no matter what the rest of her diet is like."
While she makes no secret of her passion for vodka and whiskey, the Bad Romance singer is blaming her current bulky physique on her Italian American heritage and her father's fabulous cooking!
"I love eating pasta and pizza," said Gaga. "I'm a New York Italian girl. That's why I have been staying out of New York. My father (Joe Germanotta) opened a restaurant.
"It's so amazing… it's so freaking delicious, but I'm telling you I gain five pounds every time I go in there. So my dad wants me to eat at the restaurant, and I'm, like, 'I've got to go where I can drink green juice,'" she revealed, referring to her self-enforced cleanse.
MORE ON:
hollywood happenings
Article continues below advertisement