Exclusive
Next Best Thing To Rob? Kristen Stewart Sleeping With Pattinson's Teddy Bears For Comfort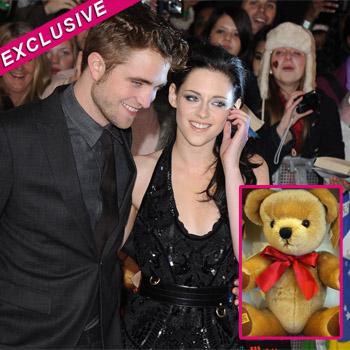 Article continues below advertisement
Kristen is cuddling up to the plush toys for security and comfort – and hopes they'll help her get over any nerves she has about appearing in public!
"Kristen is latching on to all the things that she associates with Robert and now she can't be without her stuffed animals," a source revealed.
"Over the years, Robert, who was a hopeless romantic, bought Kristen plushies whenever he saw one he thought she would love.
"She is obsessed with them and has them scattered all over her bed; they're a sweet reminder of how he cared for her.
"But now, as they're no longer together, they've become more of a security blanket for Kristen, so she took a collection of her favorite teddy bears with her to Toronto.
"She's missing Robert a lot, and she's clinging on to her stuffed animals for comfort; Kristen is petrified about facing the public," the source said.
Article continues below advertisement
As RadarOnline.com previously reported, Kristen was having "sleepless nights" in the run-up to the Toronto Film Festival. She was overcome with nerves about her first red carpet appearance since her now infamous cheating scandal and hopes her personal life doesn't overshadow how the motion picture is received by the critics.
"Kristen hasn't been able to get a wink of sleep in the run-up to the film festival," a source revealed.
"Even though members of the media have been strictly told that questions about her cheating scandal are off-limits, she's been fretting over the film's premiere.
"She really hopes that the critics are kind to her when it comes to the reviews and they don't judge her on her personal life.
"On the Road is a project that's very close to Kristen's heart. She is a big fan of the original novel by Jack Kerouac and wants the movie to get the praise she thinks it deserves.