Kristen Stewart Buys $4.8 Million Malibu Beach House With Her Mom: Take A Peek Inside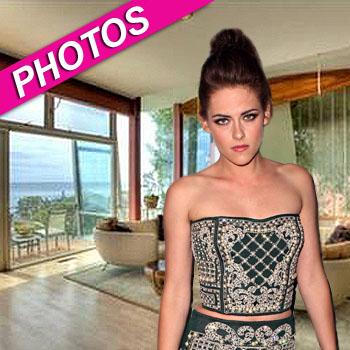 Article continues below advertisement
As RadarOnline.com previously reported, the 26-year-old British actor moved out after the scandal broke and is planning to move back to England at least part time.
Public records show the On The Road actress' new home has been purchased in the name of Kristen's mother, the soon-to-be-divorced Jules Mann Stewart for $4.8 million, reported CelebDigs.
The contemporary 5-bedroom, 4.5-bath, 3-story, 5,800-square-foot house is surrounded by thick landscaping and features an oval-shaped guest house.
Online listings describe the home as a "radically modern glass and steel" structure with hardwood floors, frosted glass accents, minty green accent walls and poured-in-place concrete.
Kristin and Rob's former love nest sat "on an acre and a half of land and has a 150-person screening room and amazing gardens," and used to be owned by ER star Noah Wylie, but the British actor bought the lavish property in September 2011.
RELATED STORIES:
Robert Pattinson Introduces Twilight Clip At 2012 MTV VMAs
Kristen Stewart Dazzles At Toronto International Film Festival
Next Best Thing To Rob? Kristen Stewart Sleeping With Pattinson's Teddy Bears For Comfort
Oh THAT'S Embarrassing! Rupert Sanders Gushes About 'Amazing' Kristen Stewart On DVD