Danish Magazine The Latest To Print Topless Images Of Kate Middleton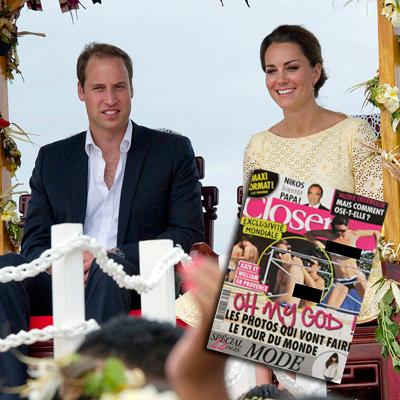 Danish tabloid Se og Hoer will post Thursday a 16-page spread of photos of the Duchess of Cambridge Kate Middleton as she sunbathed topless in France, a day after Swedish magazine Se och Hoer published 11 of the pics.
"This is nothing unusual," Se och Hoer chief editor Carina Loefkvist told the AFP. "These are quite nice pictures if you compare them with other celebrity pictures that we publish all the time."
Article continues below advertisement
Se och Hoer purchased the right to the controversial shots "from photographers and photo agencies, the way we always do" and "before legal wrangling erupted," Loefkvist said.
"Our readers love to follow the lives of the royals," Se og Hoer Chief Editor Kim Henningsen said on the magazine's website, "and they want scoops."
Both magazines are published by the same organization -- Copenhagen, Denmark's Aller Media -- and will not release the images online.
The release comes less than two days after a Nanterre, France court ruled the French magazine Closer -- which first published the photos -- is banned from further publishing topless images of Kate. (The court also launched a criminal investigation of the photographers involved, and Closer magazine, as to whether privacy laws were broken with the pictures.)
As we previously reported, Closer first published a 5-page spread of Prince William's wife, Kate Middleton, nude on Friday, hyping the issue saying, "Discover the incredible pictures of the future Queen of England as you've never seen her before ... and as you will never see her again!"