Exclusive
Prince Phillip Blasts Fergie For Getting Involved In Kate Middleton Drama!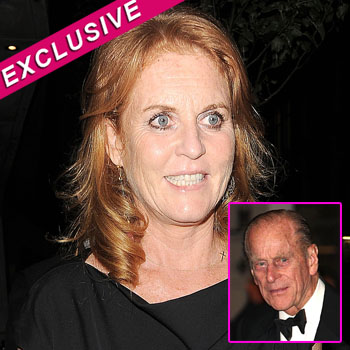 Article continues below advertisement
"Prince Phillip is seething with Sarah Ferguson for poking her nose into the Kate Middleton topless picture affair," a source revealed.
"As far as he's concerned, she has absolutely no right to speak about the royals, considering she hasn't been one since 1996 and knows nothing about what is going on – remember she wasn't even invited to the wedding!
"Phillip thinks Sarah felt the need to compare Kate's topless scandal to her own in 1992 – just to grab a little bit of publicity. It's something he thinks she did to appear more favorable in the public eye.
"He thinks she will do anything to save face and get attention, and Phillip has slammed her to other family members," the source said.
Over the weekend, Ferguson told the Daily Mail: "I have total empathy and sympathy for her. I have been there and know what it's like. Everyone is entitled to privacy. It is a devastating invasion of one's personal inner space. It is deplorable, abhorrent and despicable.
Article continues below advertisement
"Kate is a beautiful young woman doing a great job for the country. Why should she be stripped of that moment with her husband?"
Back in 1992, following her split from Prince Andrew, Fergie was caught in a topless tryst with American businessman John Bryan, who was famously snapped sucking on her toes.
It was the first of many scandals involving The Duchess, in 2010 it was reported that she offered access to Prince Andrew for $500,000 to a reporter posed as a businessman.
And in 2011, it was alleged that jailed pedophile Jeffrey Epstein helped Fergie avoid bankruptcy, said to be around $3.8 million, by paying off some of her debts.
RELATED STORIES:
Italian Magazine Publishes MORE Topless Photos Of Kate Middleton!
That's Lucky For Prince William & Kate Middleton: Royal Family's Attorneys Provide Services For Free!
Away They Go! William And Kate Hoisted Into Borneo Rainforest Trees